Why Pittsburgh Optical Provides the Best Eye Care in Cranberry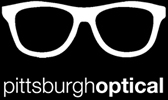 ---
When it comes to eye care services in Cranberry, Pittsburgh Optical stands out from the rest. We pride ourselves on providing the best eye care services to our patients, and here's why:
Experienced optometrists and opticians: Our team of optometrists and opticians have years of experience in the field and are dedicated to providing personalized and comprehensive eye care services.
State-of-the-art technology: Our Cranberry location is equipped with the latest technology and equipment to provide you with the highest quality eye care possible.
Wide range of services: We offer a wide range of eye care services, including routine eye exams, contact lens fittings, treatment for eye conditions, and more. We also offer a wide range of eyewear options, including designer frames and contact lenses.
Patient-centered care: We believe that eye care should be accessible to everyone, which is why we offer personalized care that meets your unique needs.


---
But don't just take our word for it. Here's what some of our satisfied patients have to say about their experience at Pittsburgh Optical:
"I've been going to Pittsburgh Optical for years and wouldn't trust anyone else with my eye care. The staff is friendly and knowledgeable, and they always go above and beyond to make sure I'm taken care of."
"The optometrist at Pittsburgh Optical took the time to listen to my concerns and provided me with personalized recommendations for my eye health. I couldn't be happier with the care I received."
"I appreciated the wide range of eyewear options available at Pittsburgh Optical. The optician helped me find the perfect pair of glasses that fit my face and style."
So if you're looking for the best eye care services in Cranberry, look no further than Pittsburgh Optical. Book your appointment today and experience the difference for yourself.
---